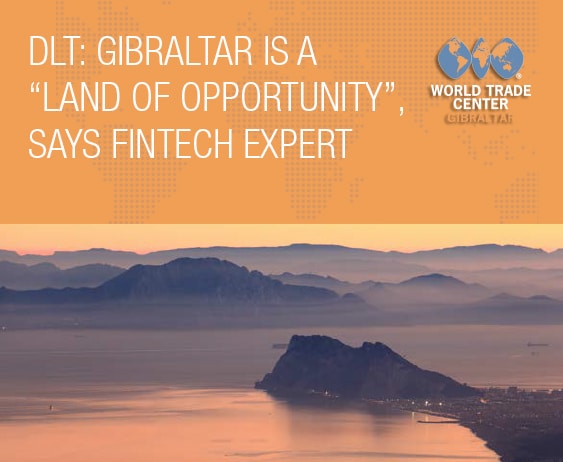 "DLT: GIBRALTAR IS A "LAND OF OPPORTUNITY", SAYS FINTECH EXPERT"
While other jurisdictions try and play catchup to Gibraltar's vanguard position as both a pioneer and trailblazer in the DLT sector, the small luxury British Overseas Territory continues to reap the rewards of being the one of the first jurisdictions in the world to regulate DLT.
But don't take my word for it.
As part of the World Trade Center Gibraltar's ongoing series of articles featuring the "best of the best" in Gibraltar businesses — big players, and partners of ours, who operate from within the World Trade Center's walls — I went searching for someone to speak authoritatively on this subject; someone who could give me a definitive answer as to why DLT companies seem to be flocking to Gibraltar rather than to one of the other DLT-regulated jurisdictions.
WELCOME TO THE
WORLD TRADE CENTER GIBRALTAR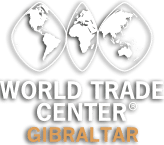 There is one thing you'll learn quickly about business people operating from the World Trade Center Gibraltar: Very few of them have a "boring" story
when it comes to moving to "the Rock".
Targ Patience's story is one of the most exciting ones. He sailed down to Gibraltar in 2018 with his wife Tereza, a talented lawyer whose hair is dyed turquoise. Why do I mention the hair? Because their 57' yacht is painted the same colour.
Do you see what I mean about exciting?
Welcome to the World Trade Center Gibraltar.
When I say they sailed down to Gibraltar, I mean that they did the actual sailing themselves — Targ is the yacht's captain, and the boat is their home.
"The sail down from the UK in 2018," Targ said, "was actually a source of some adrenaline when we got caught in a Force 9 gale on our way out of the English Channel into the Bay of Biscay (that's around 80 kph winds and 8 metre waves, to the non-initiated). Fortunately, after taking some shelter in the lovely bay of Brest for a couple of days, we had a blissful sail across Biscay."
The yacht's official resting place, now, is in one of Gibraltar's two luxury marinas.
In 2018, Targ and Tereza had both been headhunted for positions with a DLTfocused group of companies operating from Gibraltar. The group was planning to develop "exciting and innovative DLT-based solutions for legacy securities market issues".
Targ was an obvious choice for the position of Group Chief Compliance and Regulatory Officer. His CV includes things like being a keynote speaker for the Asset and Liability Management Association (ALMA), ISITC Europe, and the Institute of Leadership and Management (ILM). He delivered professional
instruction in financial market infrastructure and regulation for years, including EMIR, Dodd-Frank, Basel III, MiFID II and SMCR. He is a veteran of corporate and investment banking, helped design the world's first FX Clearing House for LCH in London, has extensive experience as an investigations analyst in currency derivatives, and was running his own boutique consulting firm in London — with clients on his books such as Barclays Investment Bank, RBS Group and Goldman Sachs — when he got the call from Gibraltar.
"GIBRALTAR DLT REGULATIONS ARE "PRINCIPLESBASED" ALLOWING FOR INNOVATION WHILE STILL ENFORCING SECURITY AND INSPIRING CONFIDENCE."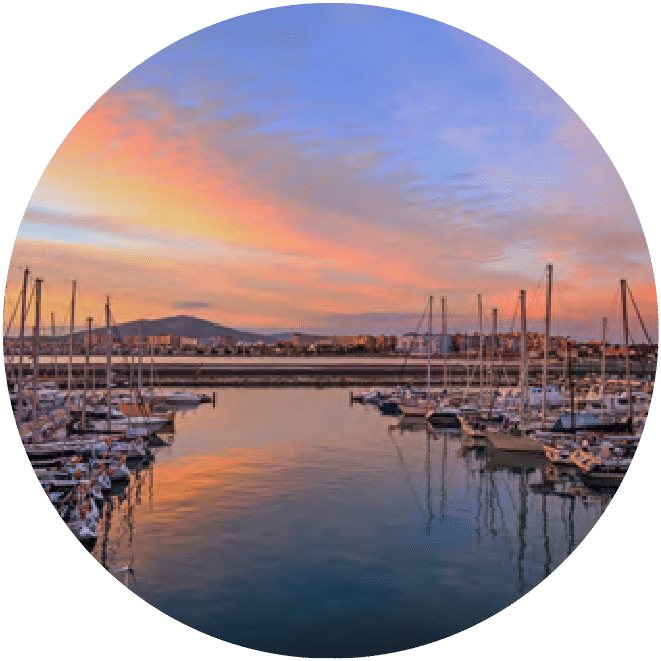 GIBRALTAR IS
"EXTREMELY HOSPITABLE"
TO DLT COMPANIES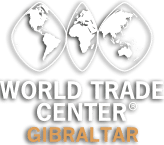 "Gibraltar is extremely hospitable to those DLT companies that wish to build their businesses with the Nine DLT Principles at the core of their operations," Targ told me.
He explained that the Gibraltar regulator — the Gibraltar Financial Services Commission, or GFSC — uses a "principles-based" approach, commonly referred to as The Nine Principles or The Nine Core Principles of DLT.
"The benefit of the principles-based approach to the Gibraltar DLT regime," Targ said, "is that it provides an adequate framework within which regulated firms must operate, whilst still allowing enough flexibility for companies to efficiently run their businesses in such a novel and evolving industry and market. The Gibraltar DLT framework specifically presents a unique opportunity for firms to establish themselves in a highly-regarded jurisdiction that fosters innovation without being bogged down by rigid and prescriptive rules that may not always work for every type of business."

THOSE PRINCIPLES ARE:
1. Honesty and Integrity
2. Customer Care
3. Resources
4. Risk Management
5. Protection of Client Assets
6. Corporate Governance
7. Cyber Security
8. Financial Crime
9. Resilience
WELCOME TO
WORLD TRADE CENTER
GIBRALTAR
WE HAVE A COUPLE OF CLIENTS WHO ARE IN THE PROCESS OF MOVING TO GIBRALTAR, WHICH WILL BE VERY EXCITING STORIES."

Targ no longer works at the group for which he was initially recruited. But, like so many others who come to the Rock, he decided to stay in Gibraltar after his work in that position was done. He, Tereza, and two of their ex-colleagues from the same financial services group combined their skills and formed a boutique consulting practice called Dolya Consulting.
"Tereza and I initially planned to literally 'sail off into the sunset'. We had fallen in love with Gibraltar, though."
Dolya Consulting has many different clients on its books, some of which are DLT-focused clients who are planning to move to Gibraltar. I asked Targ if he could give me any names and numbers and he said, "We have a couple of clients who are in the process of moving to Gibraltar, which will be very exciting stories, but unfortunately we're currently unable to discuss the details due to non-disclosure agreements." Exciting stories about DLT companies moving to the Rock. He's not the first person to tell me that.
PROFESSIONALS AGREE THAT GIBRALTAR DLT REGULATIONS ARE THE BEST IN THE WORLD
"WE HAVE CLIENTS WHO… HAVE SELECTED GIBRALTAR SPECIFICALLY BECAUSE OF THE QUALITY AND REPUTATION OF ITS DLT REGULATORY FRAMEWORK.

… WE WOULD URGE COMPANIES TO COME TO A JURISDICTION THAT'S ALREADY ESTABLISHED ITSELF IN THIS AREA RATHER THAN WAITING TO SEE WHAT OTHERS MAY DO IN THE COMING YEARS."
When talking to Targ, it doesn't take you long to recognise that he's a hound for regulations.
If there's anything the 2008 Market Crash taught us, it's that good regulation benefits both financial institutions as well as their clients.
"Good regulation benefits everyone!"
In DLT, the need for solid regulations is even more vital — building an innovative DLT business in an environment that is antipathetic to DLT itself could mean the business folding up overnight at the whim of some government.
"Good regulation benefits everyone!" Targ said. "I am a strong advocate for international regulatory harmonisation and rationalisation." Hearing those words, one cannot help but think back to Ulbricht's Silk Road, or the Mt. Gox hacks, and all the negative publicity such projects have brought to cryptocurrency and DLT, even though the vast majority of people hearing such tales don't even know what these words mean. Sensible regulation which itself is not overly restrictive, overseen by a government who knows and understands DLT — including its potentials beyond cryptocurrency — is just the thing Distributed Ledger Technology needs in order to allow companies to innovate for the good of the tech itself.
"We have clients who have undertaken dedicated research of all global jurisdictions in which they might establish a DLT business, and have selected Gibraltar specifically because of the quality and reputation of its DLT regulatory framework and the associated resources available locally — both in terms of local expertise and business networks, and the progressive and highly knowledgeable regulator and government," Targ said.
"We are now seeing a definite move to further regulation of the crypto sphere around the world – only a few months ago the EU Commission closed on a public consultation [regarding] an EU-wide regulatory framework for crypto assets – and there is no doubt that other countries will, in time, follow Gibraltar's lead. We would urge companies to come to a jurisdiction that's already established itself in this area rather than waiting to see what others may do in the coming years."
ACCESSIBLE AND APPROACHABLE DLT REGULATORS

Gibraltar — a Mediterranean country under British rule and boasting around 300 days of sunshine a year — is a small place, its population not reaching 35,000 people. It is highly innovative, and a hub for Financial Services and FinTech companies.
When speaking to local business people about Gibraltar, a common theme comes up: The regulators and officials are highly accessible.
"We have found the local regulator to be very open, communicative and helpful when it comes to completing and submitting a DLT License Application, as well as during the life of a DLT Provider's business," Targ said.
"The Partners in Dolya have worked in numerous evolved jurisdictions around the world throughout their careers – including the UK, France, Belgium, Spain, South Africa, the United States and Hong Kong, to name a few – and Gibraltar definitely has some of the most accessible national authorities that we've come across.
"Apart from the engaged application process and continued assistance, we've seen that customers of those providers established in Gibraltar take confidence from the fact that DLT companies here are licenced and subject to proper regulatory oversight.
"There is an enormous benefit from operating in Gibraltar, thanks to it having an internationally recognised and respected regulatory framework and experienced competent authorities."
"WE HAVE FOUND THE LOCAL REGULATOR TO BE VERY OPEN, COMMUNICATIVE AND HELPFUL."
WELL-KNOWN FINTECH AND DLT COMPANIES ARE ALREADY LOCATED IN THE WORLD TRADE CENTER GIBRALTAR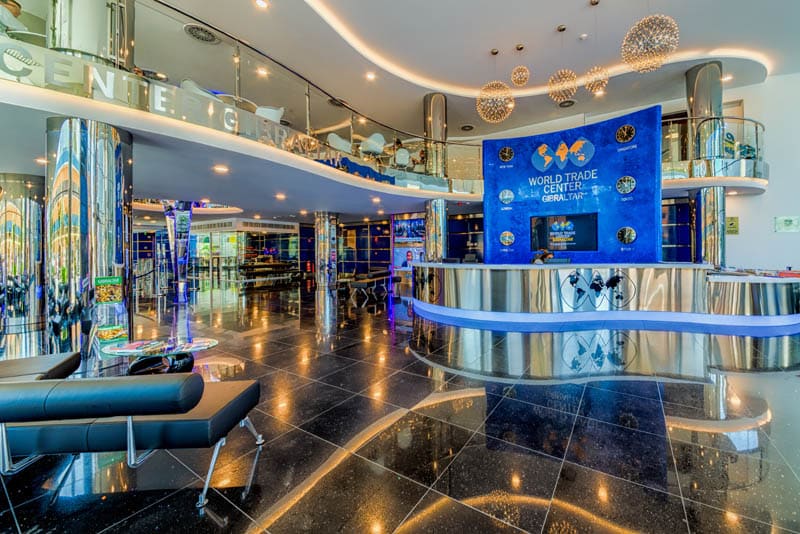 "THE WORLD TRADE CENTER BRAND IS SYNONYMOUS WITH QUALITY AND HIGH STANDARDS."
Aside from the "exciting stories" Targ has promised me about DLT company moving to Gibraltar, the World Trade Center already boasts an impressive constellation of DLT companies ensconced within its top-quality walls.
These companies include:
– LMAX Digital, the Institutional Crypto Currency Exchange.
– Bitso.com. Through bitso's mobile app, you can buy multiple cryptocurrencies. The company boasts more than 500,000 users in Latin America.
– Huobi Cryptocurrency Exchange.
– Firstdag, providing "liquidity to users of over 100 exchanges, wallets & payment apps."
– Upstream Ventures Limited, t/a Lendingblock.
– Gnosis, a predictive market utilizing DLT.
"The World Trade Center brand is synonymous with quality and high standards," Targ said. "We chose to base our own company in the World Trade Center due to the internationally recognised brand, the security of the building and its close proximity to both the Spanish border and Gibraltar International airport for when we welcome clients and guests from abroad (both are just a few minutes' walk away).
"We have been particularly impressed with the building' approach to the recentlyimplemented COVID-19 measures which include not only increased frequency of cleaning, but also the installation of thermal cameras at the entry barriers. "Having worked in and visited some of the world's most famous business districts, I can honestly say that the WTC offices and facilities are genuinely world-class."
AND THEN THERE'S THE TAX — OR THE LACK OF TAX, AS IT WERE

GIBRALTAR HAS
0% VAT,
0% WEALTH TAX,
0% CAPITAL
GAINS TAX,
0% SALES TAX
And, of course, you can't talk about Gibraltar without mentioning its phenomenal tax environment, both for businesses as well as for senior executives and high net-worth individuals.
Comparing Gibraltar's tax environment with the UK's — or any other European country's — is like comparing Bitcoin to popcorn:
– 0% VAT
– 0% Wealth Tax
– 0% Capital Gains Tax
– 0% Sales Tax
– A mere 10% Corporation Tax (compared to 18% in mainland UK — previously 19%).
It is indeed one of the main reasons so many high-profile companies move there: Gibraltar is governed by English laws, but sets its own taxation rates and operates outside the UK Legal System.
All of that underneath a gorgeous Mediterranean climate.
"The tax environment in Gibraltar is fantastic, said Targ."
"There are many excellent tax advisors and specialist tax lawyers in Gibraltar who can advise on the various options and benefits."
AND IT'S FAR FROM ALL WORK AND NO PLAY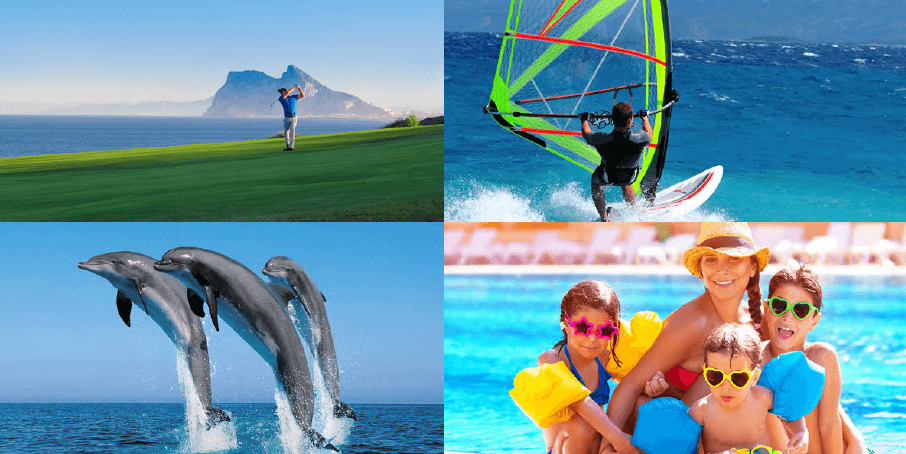 When the workday is done, Gibraltar offers a wide range of activities in order to relax and enjoy life.
Surfing, paddle boarding, snorkelling, even visiting "countless shipwrecks" — these are merely a drop in the vast ocean of things to do in Gibraltar.
"We have lots of friends with boats," Targ said, "and there are huge pods of dolphins that live in the Bay of Gibraltar who come to swim alongside on almost every trip out."
SURFING, PADDLE BOARDING, SNORKELLING, SHIPWRECKS, BEACHES, EBIKING, HIKING, SUNSHINE, MEDITERRANEAN LIFESTYLE AND LUXURIOUS RESTAURANTS.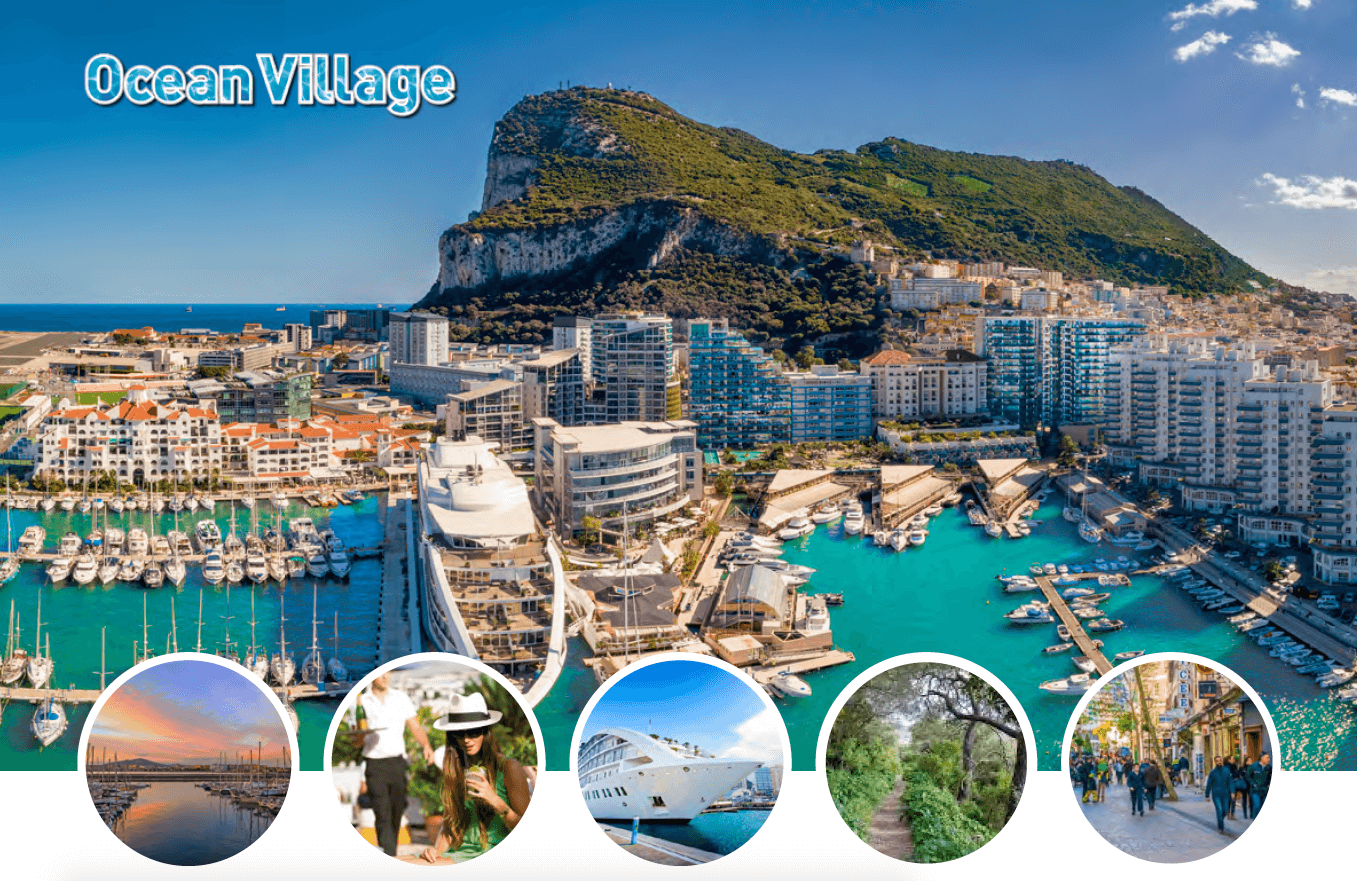 Located just a few seconds' walk away from the prestigious Ocean Village luxury marina and resort Ocean Village, many executives at the World Trade Center will take a lunch or dinner at such esteemed restaurants as the Little Bay, Gauchos Steakhouse (not part of the UK chain, but an independent restaurant), or even the renowned and opulent Barbary Restaurant located on the top floor (aka "Deck 7") of the Sunborn Superyacht Hotel. (I was once CEO of that superyacht myself, by the way.)
"When we're not splashing out, we generally like to alternate between many of the awesome bars, restaurants and cafes around Ocean Village. The Yard is a wonderful bar specialising in gins (their menu is mind-boggling in its variety), with gorgeous decked seating, out over the water in the bay. I could go on, but there are so many great places to eat, drink and entertain in the area…and I've not even mentioned all of the amazing restaurants and bars
just over the border in Spain!"
Hiking, eBiking, running, mountain biking, miles of tunnels to explore — and that's not even mentioning what another WTC-based exec described as the "Andalucia Playground" just across the border, featuring "some of Spain's best beaches, cities and hilltop villages as well as amazing national parks".
"WE FEEL GENUINELY PRIVILEGED TO LIVE HERE, AND COULD NEVER HAVE HAD THIS KIND OF LIFESTYLE IN THE UK."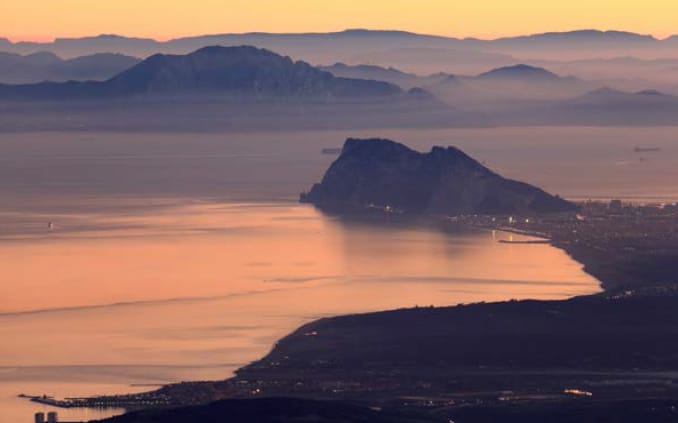 "Gibraltar is genuinely a land of opportunity," Targ said, "with an incredible quality of life, a very progressive, accessible and business-friendly government and regulator, and a thriving business community. We feel genuinely privileged to live here, and could never have had this kind of lifestyle in the UK."
If you wish to know more about moving your DLT business to this forward-thinking, welcoming and highly approachable jurisdiction, reach out to me using the details in the "About the Author" section below.
ABOUT THE AUTHOR
About the Author
Brian Stevendale is a Senior Advisor to the World Trade Center Gibraltar and former CEO of Sunborn Superyacht Hotel.
https://www.linkedin.com/in/brian-stevendale-57560a19/
To find out more about moving your DLT-focused business to the World Trade Center in Gibraltar, contact:
Telephone. +350 200 63333. Email: mariela.gancheva@worldtradecenter.gi
SURFING, PADDLE BOARDING, SNORKELLING, SHIPWRECKS, BEACHES, EBIKING, HIKING, SUNSHINE, MEDITERRANEAN LIFESTYLE AND LUXURIOUS RESTAURANTS.