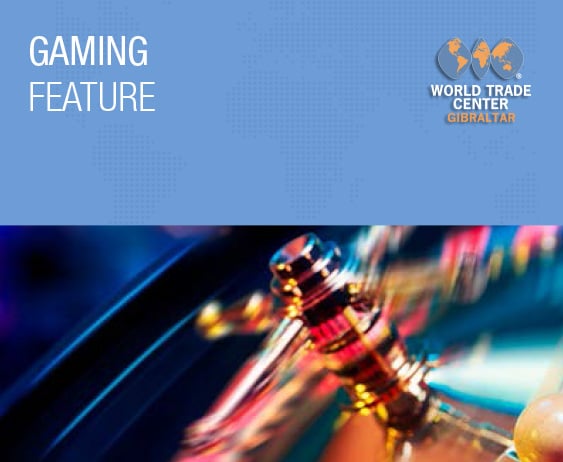 "MOVING TO GIBRALTAR WAS THE BEGINNING OF BOTH A PROFESSIONAL AND PERSONAL ADVENTURE."
When Julian Jarvis moved to Gibraltar in January 2005, he had no idea that he would still be here over 15 years later as the CEO of a multi-award winning iGaming company, living a high quality family life in the sun, while still maintaining strong and familiar ties to Britain.
Prior to moving to Gibraltar, Mr Jarvis was a senior in-house lawyer with AOL Europe (part of AOL Time Warner), based in London and managing a team of EU lawyers. He has worked in multiple gaming related industries on the Rock, including PartyGaming Plc (now GVC) which was the first FTSE listed egaming company, being part of the founding team at Odobo, the first HTML5 games developer platform, and the founder of Rockchain, one of the first sponsor firms on the Gibraltar Blockchain Exchange (GBX).
"I didn't really know anything about Gibraltar before I came here (as part of my interview process), and I actually thought Gibraltar was an island before I looked it up on the map. We have since had four children here and love the lifestyle — a forward-looking business environment, friendly local community, fabulous weather and a safe place to bring up our children with access to some amazing opportunities within Gibraltar and in the easily accessible region of Andalucía."
GIBRALTAR'S
GAMING-FRIENDLY
ECOSYSTEM
Mr Jarvis's gaming business success-story is a typical one for this area. "If you are a high-quality B2C Operator or B2B supplier to the online gaming industry," he said, "Gibraltar remains a leading jurisdiction for both the business and for the owners and executives behind it. Gibraltar has a business-friendly approach that makes it easy for good companies to set up and operate. There are many local advisers ready to support set-up, and the relevant government representatives and their teams are accessible and practical in their support."
As a twenty-year veteran of the team who built the World Trade Center in Gibraltar as well as Ocean Village, I was well aware of the Rock's conduciveness to the gaming industry. That was one of the reasons we decided to build the 253,600 square feet, seven-storey structure in the first place, and to do it under the esteemed World Trade Center Association's umbrella.
But I'm an Investment and Property Development bloke, not a lawyer or the CEO of a gaming business.
So, I decided to reach out to a few of our World Trade Center partners to get their opinion on living and working in Gibraltar.
"GIBRALTAR HAS A BUSINESSFRIENDLY APPROACH THAT MAKES IT EASY FOR GOOD COMPANIES TO SET UP AND OPERATE."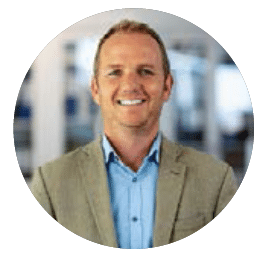 Peter Howitt is the MD of Ince Gibraltar, part of the Ince Group plc, an international law and professional services firm. Ince Gibraltar provides turnkey solutions for gaming and sponsor companies seeking to move their offices to Gibraltar, assisting them with everything from obtaining their gaming license to providing accounting and legal services once they are registered and up-and-running.
"Gibraltar already has a number of major online brands," Mr Howitt said. "These include GVC (Ladbrokes/Coral brands), William Hill Online, 888, Bet Victor, Gamesys, Lottoland, Betfred and others. We continue to see interest to relocate to Gibraltar from approximately five to ten operators each quarter."
SETTING UP A GAMING BUSINESS
IN GIBRALTAR IS EASY
IF YOU DO IT RIGHT
Monika Thys is the Practice Development Manager at Ince Gibraltar. She explained to me the basic procedure for getting a gaming biz up and running on the Rock.
Licensing is the first step, but to get a license, the prospective company needs to present a thorough and sound business model to the Gaming Regulator who will review it. "There are various elements involved," she told me, "not only regulatory. You need a business plan, due diligence on shareholders and directors, risk assessments, etc." And yet the general, unofficial feel in Gib is that setting up a gaming business is easy.
Well, that's because it is. From all appearances, the Gibraltarian government is both supportive and encouraging of new gaming companies that come to Gibraltar with the intention of doing serious business. Although no one says it officially, from personal observations I can tell you that it seems far less complicated than Malta. In Gib, you get first-class standards, allowing your gaming business to thrive. One new operator told us that one of the reasons they are moving their business from Malta to Gib is that they operate in Japan. That same operator told us that Malta wasn't happy with them operating in Japan, but that there's no problem with it in Gibraltar.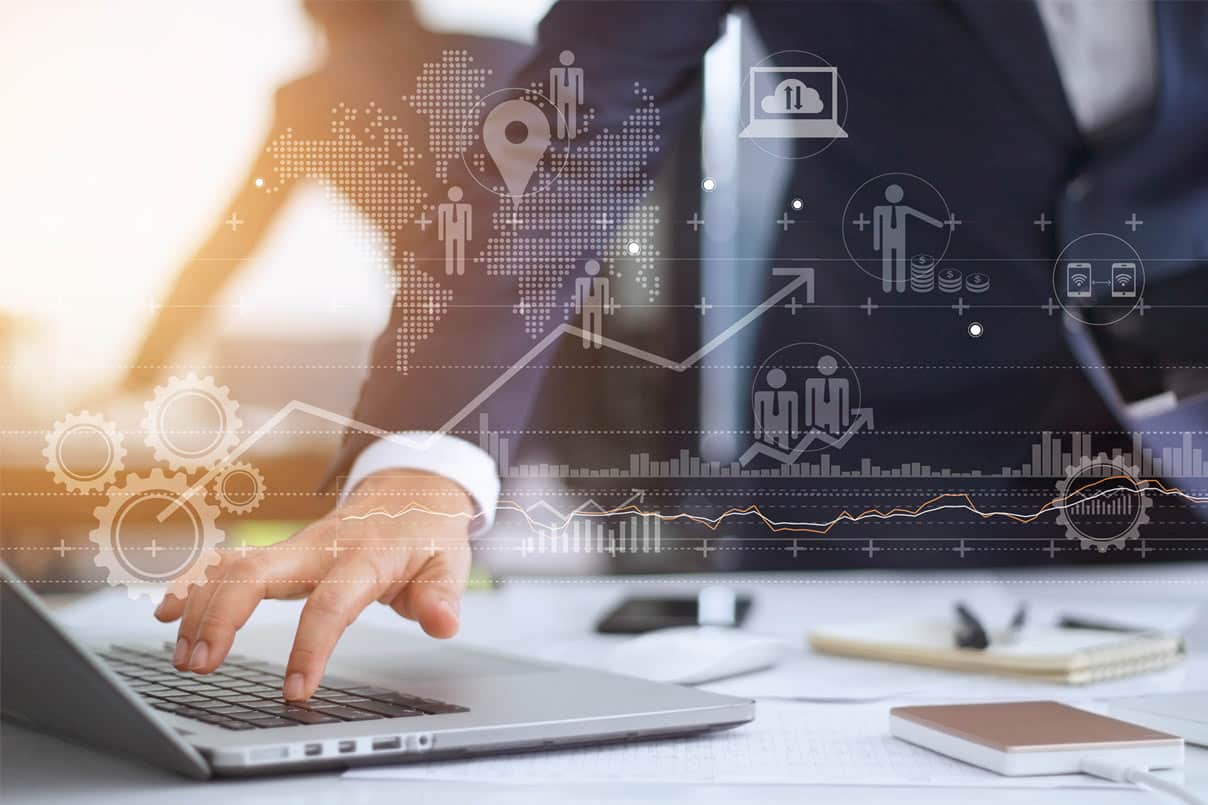 GIBRALTAR IS
THE PLACE TO BE
IF YOU'RE IN GAMING
Mr Howitt said, "The gambling industry is a very large part of the Gibraltar economy, contributing around 25 per cent of GDP, and employing some 3,200 workers. Companies based here pay corporation tax (10 per cent), PAYE and a low rate of gaming tax (0.15 per cent of gross gambling yield). There is no capital gains or VAT and this is very attractive to online businesses.
"Government sources suggest that at least 75 per cent of UK online betting takes place in or from Gibraltar. Despite a difficult economic environment, betting and gaming operators continue to focus ongrowth on a world wide scale and particularly online, with Gibraltar astheir home jurisdiction."
There are currently 35 approved B2B and B2C gaming licenses in Gibraltar.
Julian Jarvis of Pragmatic Play said, "The Gibraltarian jurisdiction is probably the most experienced in the world at regulating online gambling, and this has focused on high-quality participants in the industry. Whether you are an industry giant or upcoming growth business, Gibraltar is a licensing jurisdiction you will want to be in as part of your overall business strategy."
He should know. His CV reads like a literal Who's Who of gaming and legal experience: Prior to moving to Gibraltar, Mr Jarvis was a senior in-house lawyer with AOL Europe (part of AOL Time Warner), based in London and managing a team of EU lawyers. He has worked in multiple gamingrelated industries on the Rock, including Odobo, the first HTML5 games developer platform, and is the founder of Rockchain, one of the first sponsor firms on the Gibraltar Exchange (GBX).

"GOVERNMENT SOURCES SUGGEST THAT AT LEAST 75 PER CENT OF UK ONLINE BETTING TAKES PLACE IN OR FROM GIBRALTAR."
DOING BUSINESS
OVER LUNCH,
IN THE SUNSHINE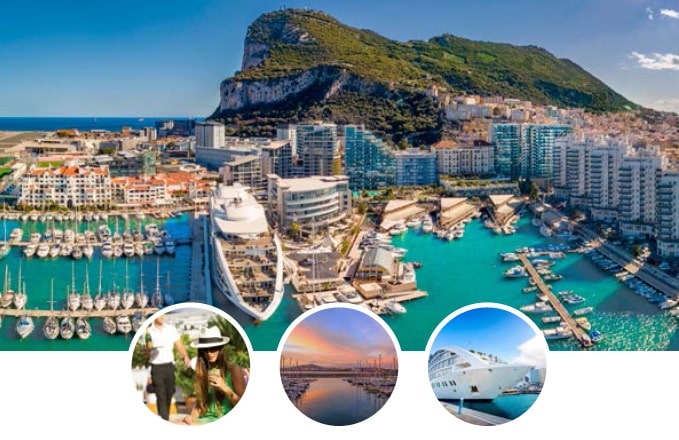 "A lot of deals are struck in the bars and restaurants of Ocean Village in Gibraltar," Mr Jarvis said. "Being able to meet your colleagues and many of your clients for a lunch or dinner from time to time, in the sun by the water's edge, is definitely a plus.
"The Ocean Village has a great range of restaurants and its waterside location makes it a pleasure to visit — for lunch, dinner or just as a route for walking between work and home."
Some of those restaurants are the finest in the world, such as the luxurious Sunborn yacht-hotel, permanently moored at the marina. Or, if you fancy fine Asian food, you could head on over to Wagamama, or even to Pizza Express for some pizza.
"A LOT OF DEALS ARE STRUCK IN THE BARS AND RESTAURANTS OF OCEAN VILLAGE IN GIBRALTAR."
OFFICE SPACE
AT THE GIBRALTAR
WORLD TRADE CENTER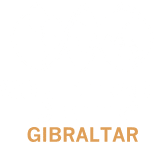 "WTC IS THE PREMIUM CORPORATE ADDRESS IN GIBRALTAR."
"We are delighted to be based in the World Trade Center Gibraltar," said Mr Howitt. "It is a hub of activity for a wide range of businesses (online gaming, investment firms, family offices, financial services and blockchain businesses) and enables businesses to informally share information and enhance their human networks to better achieve their goals.
"If you are an online gaming business or a finance-related business, you couldn't find a better place to start your new business in Gibraltar and get connected to the local business community. Gibraltar continues to be an extremely attractive and safe port for international businesses." Mr Jarvis said, "WTC is the premium corporate address in Gibraltar. It has great accessibility (to town and the airport/border with Spain), and it sends the right message to business clients and partners. It is a highquality and inspiring environment to work in."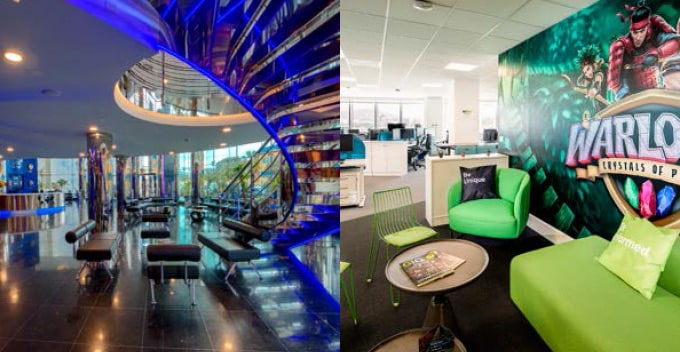 OFFICE SPACE
AT THE GIBRALTAR
WORLD TRADE CENTER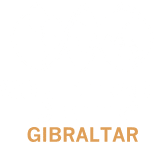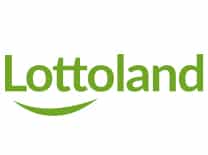 Lottoland is the obvious Gibraltarian gaming success story. They started off with 15m2 of Gibraltarian office space in 2013, with no more than seven employees, and only three years later they were boasting €300M in yearly sales.
In 2019, Lottoland was placed at number 304 in the Financial Times FT1000 report on the fastest-growing companies in Europe. Lottoland has its offices in the Ocean Village, right next door to the World Trade Center.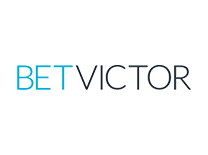 When it comes to "sending the right message", BetVictor did it by completely taking over one of the World Trade Center floors and personalising it to suit their branding.
When the lift door opens, it feels like you're entering an entirely different building.
THE WTC IS "FUTURE-SAFE"
COVID-19 SAFETY MEASURES BUILT
RIGHT INTO THE BUILDING
"THE WORLD TRADE CENTER IN GIBRALTAR ALSO OFFERS A 24-HOUR RECEPTION AND SERVICE.
The World Trade Center Association's purpose has always been to facilitate international trade. In that respect, anyone donning the World Trade Center name must take all the necessary measures to ensure trade continues into the future.
That's why I've always considered the World Trade Centers Association as "future-proof". No matter the upheavals the world throws at it, the purpose must continue: To promote and facilitate international trade.
The latest challenge, of course, was COVID-19, and ascertaining that the building met all the requirements to ensure that working there was safe for employees. To that end, we implemented all the required government guidelines such as hand-sanitising stations and demarcations on the floor to ensure social distancing remains in place. Our partners working there do not need to worry about these things, because we take care of them, and will continue to take care of any future eventualities should they arise. The World Trade Center in Gibraltar also offers a 24-hour reception and service.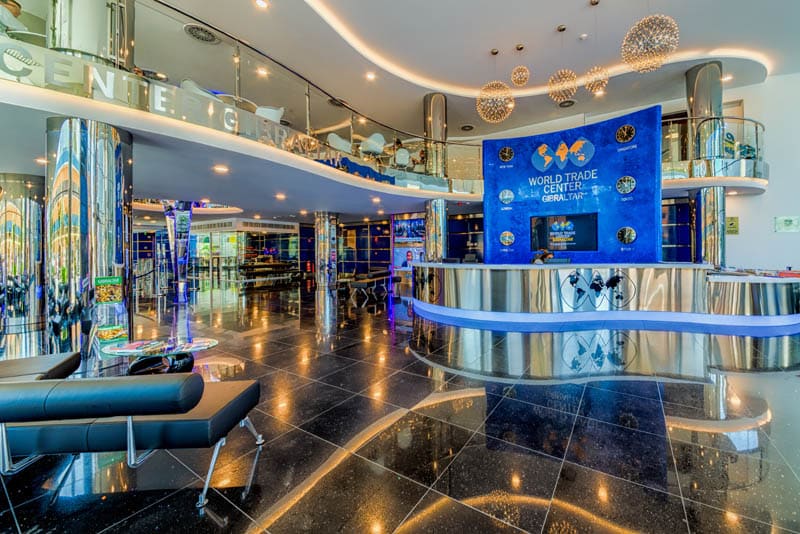 FAMILY-FRIENDLY,
SAFE, FUN ENVIRONMENT
WITH LOTS TO DO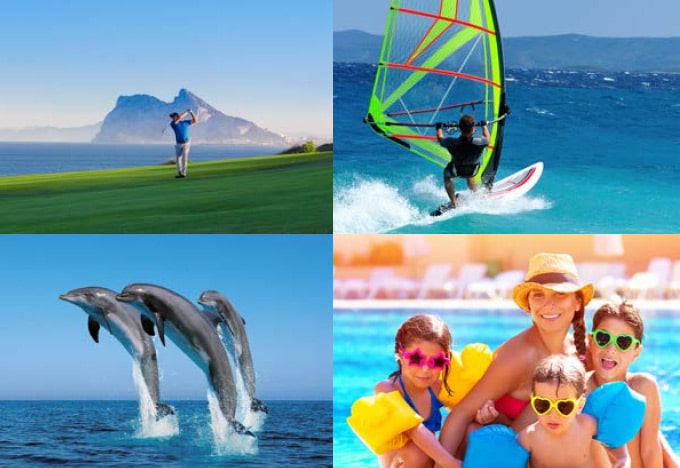 "There are some days I will finish work in the evening to meet my children who have just finished kayaking right next door to the World Trade Center," said Mr Jarvis.
"For me, Gibraltar is a bit like a 'campus' from a work and family-life perspective. Many of the people you need to deal with are a short distance away, and there is a social cohesion that makes doing business here efficient and fun. Walking to work or school for the children and being home in a few minutes at the end of the day is a real benefit over most other jurisdictions. Then for your leisure time, there are lots of options — both in Gibraltar itself and across the border where Andalucia is an amazing weekend playground."
"PEOPLE ARE TRANSPARENT AND OPEN HERE."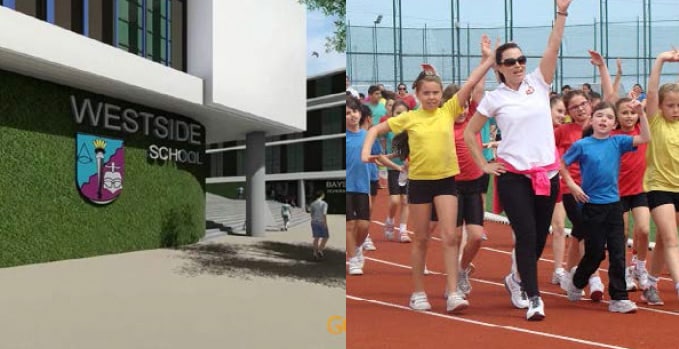 "MY WIFE AND I QUICKLY DECIDED THAT GIBRALTAR WAS A FANTASTIC PLACE TO LIVE, WORK FROM AND BRING UP OUR CHILDREN."
Ms Thys of Ince Gibraltar also commented on the social cohesion, making mention of how Gibraltar is an area of calm community compared to the rest of the world, with people of multiple ethnicities, creeds and backgrounds associating together peacefully. "People tend to be there for each other," she said, "and there is less bureaucracy. People are transparent and open here."
Mr Jarvis was so enamoured by the environment that he even cofounded a school.
"My wife and I quickly decided that Gibraltar was a fantastic place to live, work from and bring up our children. Aside from work and home commitments, one project we have invested a lot of time and energy into over the last several years is in establishing a new independent secondary school — Prior Park Gibraltar.
"Together with friends and colleagues, we raised funds, found a UK school operator to partner with — who already had a strong connection to Gibraltar and the right ethos and commitment we were looking for — and we established a great new school that opened in 2016. It has been a huge success and a fantastic addition to the overall offering in Gibraltar for many families living here or considering moving to Gibraltar."
But there is certainly no lack of things to do in Gibraltar itself, and the Ocean Village offers a central location from which to access these facilities and activities.
Gibraltar's Main Street is just minutes away from the World Trade Center and Ocean Village. The "Old Gibraltar Town" is also just a short walk away, offering a "taste of Britain" with its red phone booths (always popular with the tourists, as are the ones in London) as well as other decidedly British elements.
The Upper Rock Nature Reserve is ten minutes away from the World Trade Center by foot or by bike, offering "some of the most amazing views in Europe — genuinely spectacular," according to Mr Jarvis, who sometimes takes his kids e-biking around the entirety of Gibraltar on weekends, passing many of the beaches. Such a bike trip provides stunning views of Spain on the one side and Morocco on the other.
Now that the COVID restrictions are over, he plans on taking his family over to Tarifa where they will be staying at the Hurricane Hotel, and then looking at the famous Tarifa sand dunes. "Having easy access to the charms of southern Spain is a fantastic part of life in Gibraltar," he said.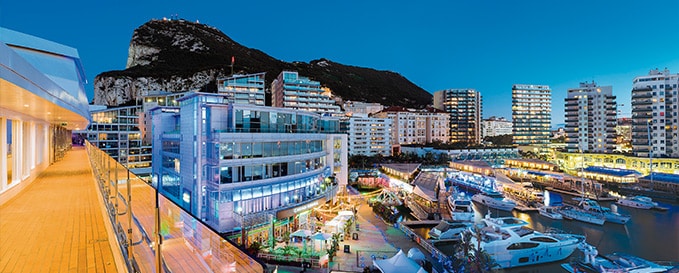 STUNNING VIEWS OF SPAIN
ON THE ONE SIDE AND MOROCCO
ON THE OTHER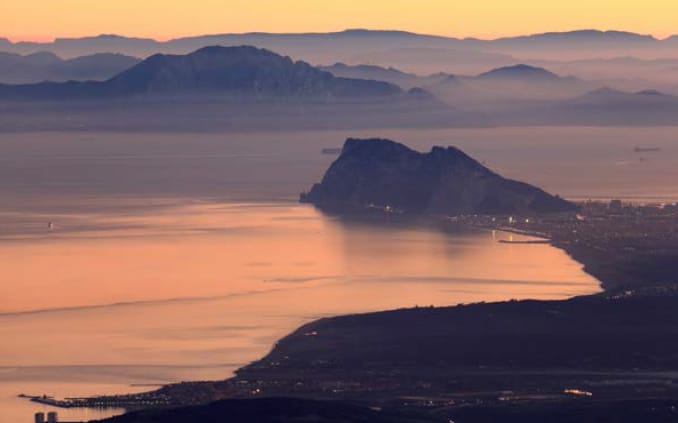 And then there's what Jarvis calls "the Andalucia Playground": "Some of Spain's best beaches, cities and hilltop villages as well as amazing national parks, are all within easy reach. Seville, Cadiz, Ronda, Granada (including Spain's best ski resort, the Sierra Nevada) are all within reach for day-trips or weekends. We love the amazing beaches at Tarifa, Bolonia and Zahara De Los Atunes for our weekend visits – amazing natural unspoilt areas that are genuinely among the best locations in Europe. If you are active: watersports (kitesurfing, windsurfing, SUP, mountain biking, hiking, camping) and love the outdoors, this is the place to be."
GIBRALTAR IS PREPARED
FOR BREXIT
"GIBRALTAR IS WELL PREPARED TO FACE BREXIT IN ALL SENSES."
Gibraltarians are optimistic about a post-Brexit world. Gibraltar has always had robust relations with Spain and with Europe and will continue to do so.
At a recent meeting with the Gibraltarian Minister, locals were told that "Gibraltar is well-prepared to face Brexit in all senses." Gibraltar has a massive Spanish workforce that comes across the border every day and there is little doubt that travel across the border will remain simple and efficient, as it benefits both countries.
ABOUT THE AUTHOR
Brian Stevendale is a twenty-year veteran of the Fairhomes Group, an Investment and Property Development Group located in the World Trade Center in Gibraltar. https://www.linkedin.com/in/brian-stevendale-57560a19/
If you'd like to chat about moving your gaming business to the World Trade Center in order to make use of both the country's business and personal tax benefits, as well as enjoy its Mediterranean lifestyle, you can chat to Mariela Gancheva, World Trade Center, Gibraltar on
Telephone. +350 200 63333. Email: mariela.gancheva@worldtradecenter.gi